About Nigerian Oil & Gas Opportunity Fair (NOGOF)
The Fair brings together major players across the Upstream, Midstream and Downstream sectors of the Nigerian Oil and Gas industry including Government Agencies, Industry regulators and the National Assembly to showcase Opportunities in the Nigerian Oil and Gas industry and present available in-country capacity.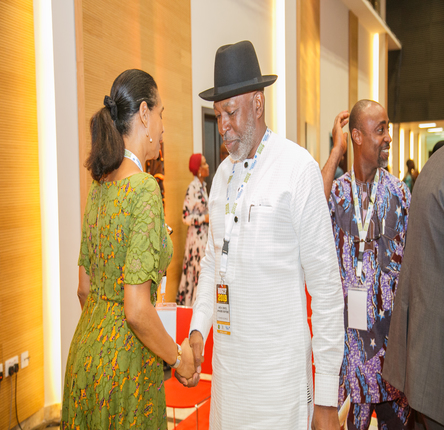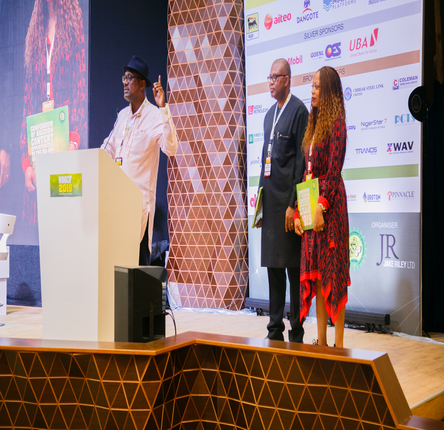 The Nigerian Content Development and Monitoring Board (NCDMB) was established by the Nigerian Oil and Gas Industry Content Development (NOGICD) Act which came into effect on April 22, 2010.
The NOGIC JQS was created in line with section 55 of the NOGIC Act which states that the Board shall establish, maintain and operate a joint qualification system (JQS) in consultation with industry stakeholders which shall be administered in accordance with provisions set out in the regulations to be made by the Minister in accordance with the provisions of this Act.
Since the inception of NCDMB, the board has been committed to promoting and building local capabilities in the Nigerian Oil and Gas Industry. The enforcement of local content implementation in the oil and gas industry has also led to some key achievements of the board. Recently, Engr. Simbi Kesiye Wabote the executive secretary was recognized globally for his advocacy for local content and commended by the Nigerian senate on his development of the NCDMB headquarters building.
The Memorandum of Understanding (MOU) between NCDMB and the bank of Industry (BOI) on the implementation of Nigerian Content Intervention Fund (NCIF) is a very important milestone in the history of the country. It aims to address the persistent funding challenge that is encountered by local service providers and other indigenous players in the Nigerian Oil and Gas industry. The floating Production Storage and Offloading (FPSO) is the first of its kind in this country.
Nigerian Oil and Gas Opportunity Fair is another milestone achieved by the board. It is uncommon to find major players in the oil and gas industry and beyond gathered in the same room in support of Nigerian Content.
To promote the development and utilization of in-country capacities for the industrialization of Nigeria through the effective implementation of the Nigerian Content Act."
Some of the responsibilities of the board include:
To review, assess and approve Nigerian Content plans developed by operators
To set guidelines and minimum content levels for project related activities across the oil and gas value chain.
To engage in targeted capacity building interventions that would deepen indigenous capabilities- Human Capital Development, Infrastructure & Facilities, Manufactured Materials & Local Supplier Development.
To grow and manage the Nigerian Content Development Fund 
To establish, maintain and operate the Joint Qualification System (NOGICJQS) in conjunction with industry stakeholders. 
To monitor Nigerian Content Compliance by operators and service providers. This will be in terms of cumulative spending, employment creation and sources of local goods, services and materials utilized on projects and operations. 
To award Certificate of Authorization for projects that complies with Nigerian Content provisions. 
To conduct studies, research, investigation, workshops and trainings aimed at advancing the development of Nigerian Content.
Leveraging opportunities & synergies for post pandemic recovery of the Nigerian Oil & Gas Industry.
Jake Riley Limited is an international consultancy that helps leading companies, public sector bodies and social sector organisations in Nigeria to build, improve their performance and tackle the challenges they face.
We have the unique ability to connect clients with their target audience and create direct access to qualified prospects.
Our unique relationships with CEO's, business leaders, entrepreneurs, celebrities and philanthropists, enable us to reach key decision makers and target respected influencers. We help you solve business problems and shape your world.
Jake Riley is your key to making your business idea, project, or new product launch, new global campaign, secure access to the right people, secure speakers to motivate your teams, or open up new sales channels in Africa.
We have the right access and connections into African markets to help you succeed with market entry, business growth or executing your projects.
For more information feel free to contact us!
Telephone: +2348108938180
+2348180137236
E-mail: info@ncdmbnogof.org