Nigerian Oil & Gas Opportunity Fair 2023
The Oil and gas industry-catalyst and fuel for the industrialization of nigeria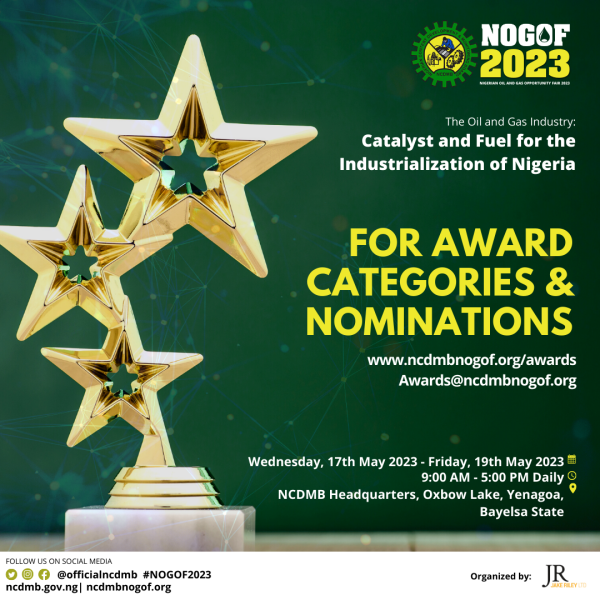 Join us at NOGOF 2023 for a chance to be recognized for your contributions to Nigeria! Our awards session will honor individuals and organizations that have made a positive impact on our country. Don't miss out on this opportunity to showcase your achievements and be part of a community committed to creating a brighter future for Nigeria. Join us in celebrating excellence at NOGOF 2023!

As a sponsor for NOGOF 2023, you will be supporting the development of Nigeria's oil and gas industry, contributing to the country's economic growth and prosperity. Your sponsorship will demonstrate your commitment to the advancement of the oil and gas industry and help us deliver an outstanding event that showcases the latest technologies, innovations, and best practices in the industry. There are several sponsorship levels available to fit your needs and budget.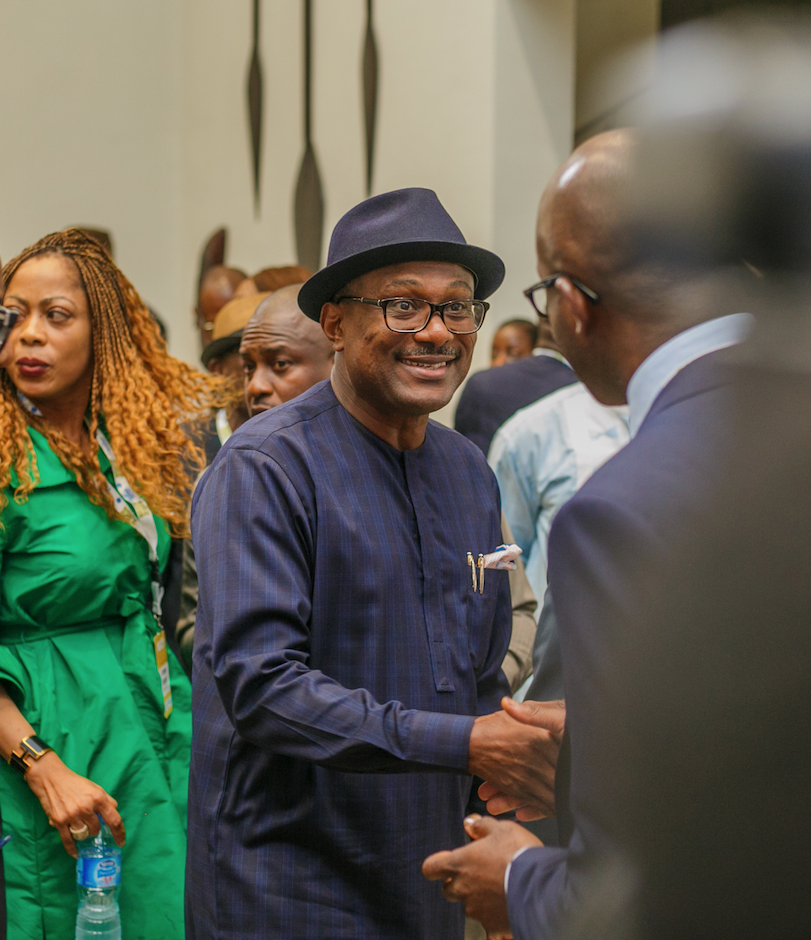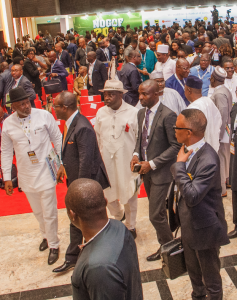 As an exhibitor at NOGOF 2023, you will have the opportunity to showcase your latest products, services, and technologies to a diverse audience of decision-makers and stakeholders. The exhibition at NOGOF 2023 is a hub of activity, featuring exhibitors from across the oil and gas value chain. With attendees from all over the world, this is the perfect platform to network, build relationships, and do business with some of the most influential players in the industry. Don't miss out on this exciting opportunity to showcase your brand, connect with industry leaders, and explore the vast potential of Nigeria's oil and gas sector. We look forward to seeing you at NOGOF 2023!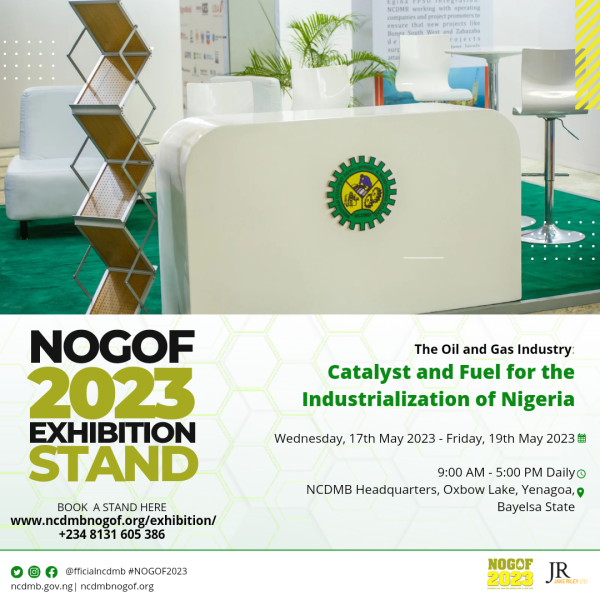 Showcase opportunities in the Upstream, Midstream and
Downstream sectors of the Petroleum Industry
Provide opportunity for foreign and local investors to build synergies in the Nigerian oil and gas industry
Provide Nigerian companies and prospective investors an
opportunity to showcase their capabilities.
Provide stakeholders with information on upcoming projects to enable Nigerian companies/manufacturers tailor their business development strategies
Identify high impact activities with potential for in-country value addition and develop a 5-year roadmap to ensure sustainable Nigerian Content Development
Highlights of NOGOF 2019/2021